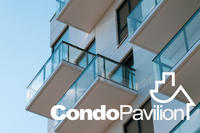 CONDO PAVILION
Presented by the Regroupement des gestionnaires et copropriétaires du Québec (RGCQ)

Condominiums are now an integral part of every urban skyline. The number of condominium buildings and the interest of consumers for this type of housing are steadily increasing. Whether you are interested in acquiring a condo or you already own one, you will find your share of information and experts in condo living and condo management at the Condo Pavilion. Learn more...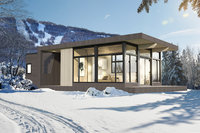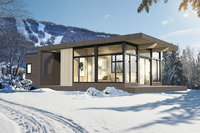 Your KABÏNN in the woods is waiting for you!
Discover the Newest Home in the Bonneville Micro-LoftTMSeries!
Bonneville Homes is proud to present Kabïnn, the latest addition to the popular Micro-LoftTM lineup. Dreaming of a quiet, out-of-the-way oasis that refuses to compromise on design and functionality? Escape with Kabïnn! Learn more...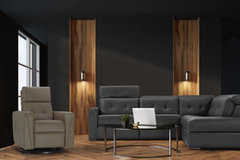 JC PERREAULT
8,500 square feet of furniture, appliance and new items!
For the 7th year in a row, JC Perreault is proud to participate in the Montreal HomeExpo Show with it's booth of over 6,500 square feet. Come discover all the new 2020 grill, outdoor cooking and accessories in our additional 2000 square feet of exclusive BBQ space!

Come visit us at booth 459 and 924 !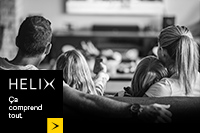 Videotron
The Home Connexion !
In addition to returning to Montreal HomeExpo in 2020 with exclusive subscription offers, Vidéotron is committed to making your experience unique, with a new television, Wi-Fi and residential Internet offering emphasizing voice control at its experiential HELIX booth.
Come visit us at booth 929!
CASA
Come listen to expert advice, participate in games, take photos and chat with them!
| | | |
| --- | --- | --- |
| HUGO GIRARD | SASKIA THUOT | CAMILLE CHARLAND PEREZ |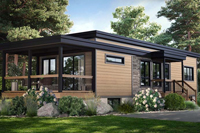 MICRO-HOUSING SIGNED BY CONFORT DESIGN
Treat yourself with ingenuity and peace of mind with the Micro-Housing concept of Comfort Design !
Maisons Confort Design is a manufacturer of high-end, manufactured homes and micro-homes based in Mascouche. The manufacture of these houses is done in a high-tech environment protected from the weather and ensures a quality much higher than that built on a construction site. Learn more...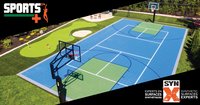 SYNX SURFACE
Has having a basketball court in your backyard always been a dream of yours?

Stop dreaming and take action with SynX and Sports+ tiles. Come and test the court at our booth. Take part in our contest: Get at least 1 basket out of 3 attempts, and have a chance to chance to win a garden sculpture!
We are waiting for you at booth 949!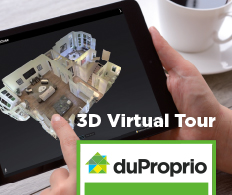 DUPROPRIO
3D virtual tour, just as if you were actually there!

Forget about traditional visits! DuProprio now offers potential buyers the possibility to take a 3D virtual tour of the properties they are interested in, just as if they were actually there! Thanks to this high realism service, visitors can explore the space 24/7 without having to travel there.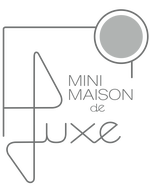 Mini Maison de Luxe
Mini Maison de Luxe specializes in the manufacturing of wheeled houses with exceptional width and superior quality. If you are interested in the minimalist lifestyle, come visit us!

We will be at booths 713 & 715!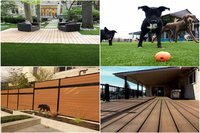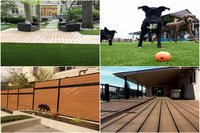 SGC Synthetic Grass & Composite
Our mission: Reduce the maintenance of our customers to the minimum!
We are proud to be the official landscaping partner of the Montreal HomeExpo show. With a full range of maintenance-free materials under one roof, we allow our guests to enjoy time with friends and family rather than the maintenance of their backyard. Come discover our new products, the new 2019 trends as well as our outdoor landscaping around the model homes presented at the show.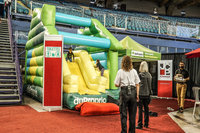 DUPROPRIO FAMILY ZONE
The kids can come have fun at the free DuProprio playground! The nearby lounge area lets parents take a break while keeping an eye on the kids!