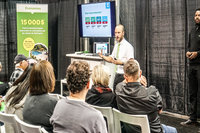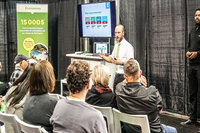 DUPROPRIO CONFERENCE ZONE
DuProprio Seminars: how to sell your home in 4 steps!

Selling your property? Want to know how we can support you and help you save the commission? At DuProprio, we strongly believe that owners who want to sell their property should take the time to find out about available options to make an informed decision. After all, thousands of dollars are at stake, and it's not every day that you sell a house!

In 1 hour, our team will explain to you how DuProprio can help you sell your property with no agent and no commission!
Friday, February 8th : 7pm
Saturday, February 9th : 1pm and 3pm
Sunday, February 10th : 1pm and 3pm
See you at the DuProprio Conference Zone! (Booth #668)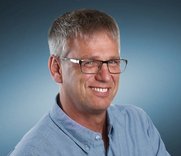 GHISLAIN LAROCHELLE
10 paying methods to invest in real estate

Real estate made easy for everyone! This is Ghislain Larochelle's slogan. Although this world seems complicated and inaccessible for many, Ghislain proves the opposite. Specializing in education with his clients, he helps them find the best business opportunities. Applying these methods himself, his services are offered to brokers who want to invest in real estate. See you at booth 668 !

Learn about immofacile.ca and multiply your income! Do not wait to get started in real estate, invest and wait ...


Saturday, February 9th : 4pm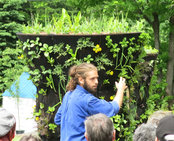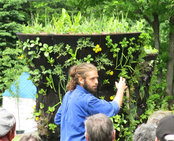 GUILLAUME PELLAND
Minimally Maintained Edible Landscaping
Guillaume Pelland, recipient of the 2018 Sustainable Development award from la Financière agricole du Québec, presents several edible perennials that are easy to maintain and growned ecologically on site at Paysage gourmand. Fruits, vegetables, aromatic herbs and edible flowers of all colors come together to form tasty, durable and beautiful designs to enjoy! See you at booth 668!


Friday, February 8th: 3pm
Saturday, February 9th: 2pm
Sunday, February 10th: 2pm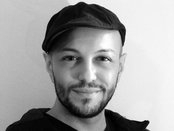 MAXIME PARTOUCHE
Successful renovation!
Investing in the purchase of a home, with a certain historical cachet, can pay off from the moment you are ready to embark on the adventure of renovations. And yes, whether it's a short-term purchase (with a view to resale with profit) or to make it a home, finding the rare pearl at a reasonable price will automatically require renovations. We must not skimp on this financial transaction that guarantees its success. We will unveil the secrets of a successful renovation!

Teacher and a member of the APIDQ, Maxime Partouche has been chosen by Université de Montréal to teach the new generation on interior designers. Maxime practices the profession he teaches with passion, with a mission to optimize the potential of the areas to be developed.


Saturday, February 9th : 12pm
See you at booth 668!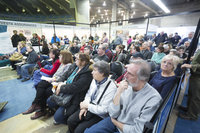 Pavillon Condo CONFERENCes
Offered by specialists, enjoy conferences covering hot topics such as: short-term rentals, charging stations for electric vehicles, contingency fund, tobacco, cannabis and many more! A conference regarding nuisances in co-ownership will be offered in English. Please note all conferences will be held in french with this one exception. Come visit us at booth 511!

Thursday, February 7, 2019
14h00
Vices de construction et vices cachés
Comment les reconnaître et comment réagir?

14h45
Copropriété par phase
Vivre avec deux niveaux de syndicats : horizontal et vertical
15h30
Fonctionnement du conseil d'administration
Droits, obligations et responsabilités de cet organe décisionnel
16h15
La location à court terme : risques et responsabilités
Comment encadrer la location à court terme?
Friday, February 8, 2019
12h00
L'après sinistre
Qui assure mon condo et que faire en cas de sinistre?
12h45
Choisir le bon gestionnaire
Que prendre en compte lors du choix d'une compagnie de gestion?
13h30
Tout savoir sur la recharge des véhicules électriques en condo
Besoins de recharge d'un véhicule électrique, facteurs influençant le prix d'installation et exemples à succès
14h15
Plans et devis, appel d'offres et surveillance des travaux
Les étapes du succès pour vos travaux

15h00
Revue de l'année 2018 en copropriété
Jurisprudence, faits saillants, nouveautés
15h45
Frais de condo : justi¬fication et perception
À quoi servent les frais de condo et pourquoi paraissent-ils parfois élevés?
16h30
Foyers en copropriété : respectez-vous les normes?
Conformité, prévention et problématiques liées aux parties communes
17h15
L'administration de petites copropriétés
Saine gestion avec budget et ressources limités
Saturday, February 9, 2019
11h45
Nuisances in co-ownership (in English)
Noise and odors, how far should these nuisances be tolerated?
12h30
Nuisances en copropriété
Bruit et odeurs, jusqu'où doit-on tolérer ces indésirables?
13h15
Choisir le bon entrepreneur pour vos travaux de rénovation ou votre nouvelle propriété
Évitez les problèmes et augmentez vos chances d'être satisfait du travail de votre entrepreneur
14h00
La fiscalité des syndicats de copropriété
Assurez-vous de bien connaitre les règles fiscales, car les pénalités peuvent être salées!
14h45
Fonctionnement d'une assemblée générale annuelle
Ne manquez pas cette étape indispensable de la vie de votre copropriété
15h30
Les types de gestion : Autonome, semi-autonome, firme de gestion
Avantages et inconvénients de chaque méthode de gestion
16h15
Condo: tout ce qu'il faut savoir
Retrouvez les réponses aux questions les plus fréquemment posées
17h00
Le fonds de prévoyance
Combien y mettre et comment calculer les besoins
Sunday, February 10, 2019

12h45
Assurances en copropriété
Quelles sont vos responsabilités en termes d'assurances?
13h30
Tabac, cannabis et l'immobilier
À quoi faut-il penser après la légalisation du cannabis?
14h15
Administrateur de condo : tout ce qu'il faut savoir
Pouvoirs, responsabilités, nomination et démission
Please note that conferences are subject to change without notice.